Increase repeat visits. The app's client loyalty programme is crucial to increasing repeat business. It is true that customers who use loyalty programmes have a better likelihood of coming back. So, take advantage of this by offering a fantastic restaurant app.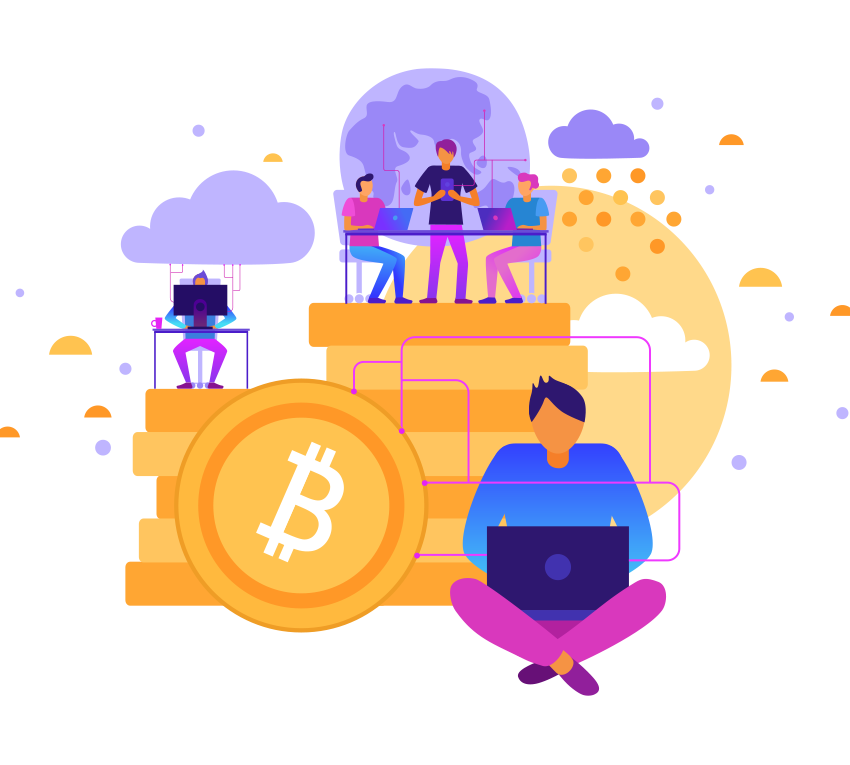 Empower Web3.0, Embellish decentralization – Be thestakeholders of your crypto projects!

You may be wondering why a restaurant needs a mobile app, and I'll explain why in this article. The simple truth is that your restaurant needs a mobile app, and it needs one right away.
If you don't enter the world of restaurant applications, your company will fall behind the competition, regardless of whether you own a café or bar, are trying to break into the restaurant business, or already run a thriving restaurant enterprise.
Identify a more effective working method
Benefits of Creating a Restaurant App
Every business mind understands the language of RoI, the return on investment made. Developing a restaurant app that helps fulfil a major purpose of seamless access demands a decent investment, and the benefits drawn from this development can contribute to growth of the restaurant business.
 Brand Value Enhancement
A smartphone app that enables customers to access and find local restaurants from any location and order their preferred mealswithout being constained by a device is unquestionably a value boost to the business. 
More Customer Satisfaction
An appealing application that seamlessly transitions from finding restaurants, choosing menu items, ordering dishes, making quick payments, and tracking orders until they delivered enhances the user experience.
 Enhanced Credit Card Processing
The payment made through the interface is the step that matters the most to a company owner when a customer orders food online. This can be done from anywhere using a programme that has third-party payment modules incorporated.
 Destination
On the taxi booking app, the passenger only has to enter the destination on the map, and it's the driver's responsibility to take him to the location. Without any hassle.
Book For Third Party
A person can book the ride for others as well as for their friend or relative. With this, he can put the reference, and the driver can directly contact the particular person.
Multiple Payment Gateways
Multiple payment gateways to make it comfortable for the passenger to make payment.
Restaurant App Development Advantages
1.An improvement in the sales graph
3.Processing payments conveniently
4.Onlinevisibility, testimonials, and ratings
5.Loyalty, Rewards and Discount Programs and Building Relationship
6.Online ordering and mobile payments
9.Services based on location
10.Integration of social media
11.Portal for customer feedback
Primary functions that our developers have built for our

restaurant app
The developers put a lot of effort into creating cutting-edge features that can raise the bar for your restaurant app.
Control food orders
A Simple Checkout
Discount coupons and vouchers
Reserve a Table
Gamification
Options for Flexible Payment
Examine & Rate
Online Chat
Food Delivery
Notifications through Push
Customer Support & Feedback
Using Social Media
Tools for Marketing
Discover Local Restaurants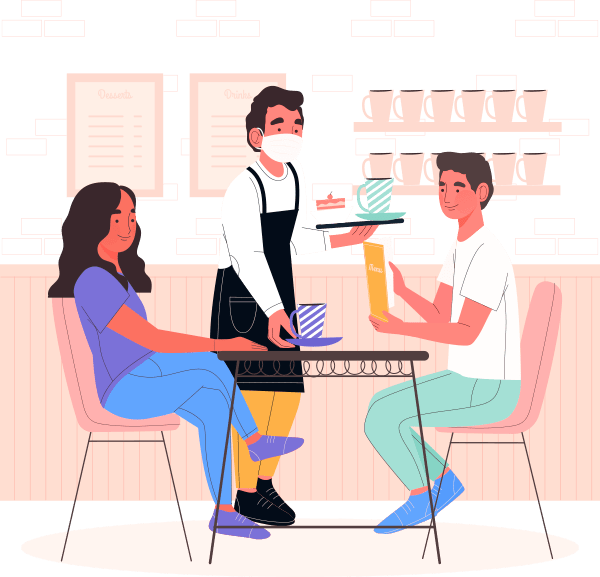 Modern Restaurant Online Features
Illustration of a cutting-edge option for an online restaurant
Real-time tracking: Customers will never be in the dark or ignorant if they receive real-time updates and ETAs for their orders. This is the most important part of an online meal ordering and delivery platform.
Ordering Tool
Takeaway Pick
Item Pictures
Import Excel
Online ordering system for sales
Ordering via QR Code
Dispatch Module
Development Of Our Restaurant's Mobile App
We're committed to utilising agile restaurant mobile app development procedures to produce the best domain services within a specified time frame.
Opportunities And Challenges

Like any other industry, the food and beverage sector faces both possibilities and problems. By carefully examining them, you may not only keep your business from failing but also establish yourself as a pioneer in the development of restaurant apps. The market for apps and websites serving the food and beverage sector is examined in detail below.

Small businesses find it harder and harder to survive as competition rises and food chains go global. The success of these app developments for meal delivery is crucial to their business.
Due to the expansion in worldwide reach, restaurants and food ordering services are having trouble controlling inventory and logistics.
Due to the increasing restaurant industry, laws and regulations have become more stringent in an effort to uphold a high level of quality. The preservation of food standards is essential.
Innovations work to increase consumer reach and draw in new clients. Therefore, implementing new technologies and tools is crucial.
Convert Your App Idea Into A Profitable Business.