Social

Networking App

Development

Company
Rexzet Solutions offers the best in class and responsive social media app development solutions compatible to run over any platform. Enjoy interactive conversations with our custom social media apps, designed after careful analysis of your business requirements that help you generate higher revenue by engaging with millions of users.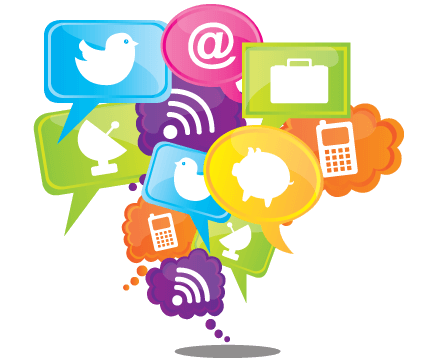 Social Networking App Development Company
At Rexzet Solutions, we understand the importance of building a strong and engaged community. Our team of expert developers and designers specialize in creating social networking apps that connect people and foster meaningful interactions. Whether you're looking to build a social networking app for a specific niche or an all-purpose platform, we have the skills and experience to bring your vision to life. We leverage the latest technologies and design trends to create apps that are not only visually stunning but also highly functional and user-friendly.
Our Development Stages of Building A Social Networking Application
These development stages applied by our company are used for creating social media app scripts. Have a look at these stages-
Key Features of Social Networking Application

Developed by Rexzet Solutions App Developers
It is essential to know about the basics to make a social networking app successful. With this, some of the significant features are also there. And, these are must considerable to included in the app development, check out these-
User Profiles: Allow users to create a personal profile, upload photos and videos, and share their thoughts, interests, and activities with others.
Messaging and Chat: Enable users to communicate with each other through private or group messaging and real-time chat.
News Feed and Notifications: Keep users engaged and informed by providing them with a personalized news feed and push notifications.
Search and Discovery: Allow users to discover new people, groups, and content by searching for keywords or browsing by category.
Multimedia: Allow users to upload and share photos, videos, audio files, and other types of multimedia.
Social Integration: Allow users to connect their social networking profiles with other social media platforms and share content across networks.
Gamification and Rewards: Encourage user engagement and retention by incorporating gamification elements like points, badges, and leaderboards.
Groups and Communities: Allow users to create, join, and participate in groups and communities based on shared interests and activities.
Location-based Services: Provide location-based services such as check-ins, nearby friends, and location-based filters.
Push Notifications and Chatbot: Keep users engaged and informed by providing them with push notifications and chatbot support
Why Should You Choose Rexzet Solutions Over Any Other Social Networking App Development Company?​
Here are some reasons why you might choose Rexzet Solutions as your social networking app development company:
Rexzet Solutions has a team of experienced and highly skilled developers who have a proven track record of delivering high-quality social networking app development services.
We understand that every business has unique needs and requirements. That's why we offer customized solutions tailored to meet the specific needs of our clients.
Our social networking app development services are designed to scale as your business grows, ensuring that your app can handle an increase in users and traffic.
On-going Support and Maintenance
We understand that an app is not just a one-time development project, it needs on-going support and maintenance to keep it running smoothly. Our team provides continuous support and maintenance services to ensure that the app is always up-to-date and running at optimal performance.
Integration with Third-Party Platforms
Social networking apps often need to be integrated with third-party platforms such as payment gateways, analytics tools, and other services. Our team has the expertise to integrate your app with any third-party platform, making it more functional and efficient.
Advanced Features and Functionalities
Our team stays updated with the latest technologies and trends in the industry, which allows us to incorporate advanced features and functionalities into your social networking app. This helps to keep your app ahead of the competition and make it more engaging for users.
Testimonials

From

Our

Satisfied

Clients
They render an excellent technical support, available 24/7, reliable, fast and secure. It is just amazing the way they work. I highly recommend them for your digital projects. We have found the help for issues in our online store.
Simply brilliant! Perfect! They deliver on time and on budget. Communication was also good and this is an important factor that many software companies doesn't consider! I will hire them again for sure
I like this man and his team a lot, Not only they resolved issues on my app, but suggest me to apply some changes on my product to increase sales, and i am really thankful to rexzet solutions as the strategies that they made, really worked enough to make sales. 5 stars

We had several developers try to fix a persistent problem with Woocommerce order confirmation emails that were not received. None was able to fix the problem. Rexzet was able to immediately identify the issue and fix it. Fantastic work!
Just great developer, I'm very happy and we will definitly work together in future. Never had such a great service from helping and explaining things, up to have the mind ready and thinks for the future of the project to. Thanks alot
Convert Your App Idea Into A Profitable Business.