Transport

&

Logistics

Mobile

App

Development Company
Our team of experienced developers creates custom Transport & Logistics Mobile Apps that increase efficiency, reduce costs, and improve the overall customer experience. We work with you to understand your specific business needs and create an app that not only meets but exceeds your expectations.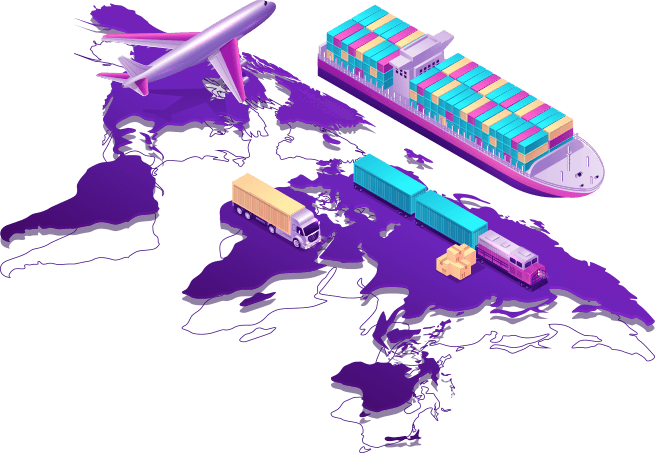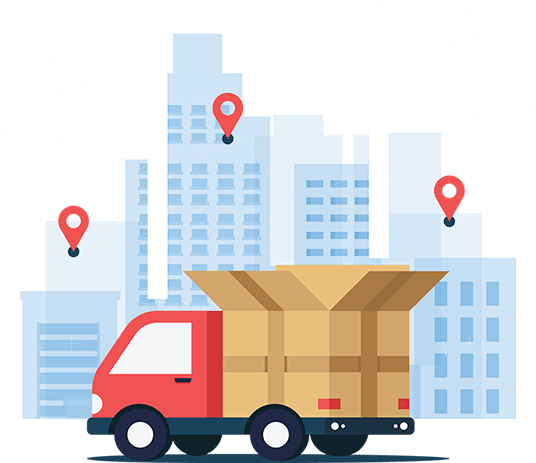 Transport and Logistics App

Development Services
Our comprehensive Logistics App Development Services cover all aspects of transportation and logistics operations. From route optimization and real-time tracking to cargo management and delivery scheduling, our custom apps provide a comprehensive solution to enhance your operations.
Our team uses the latest technology, such as AI and machine learning, to create apps that are fast, reliable, and user-friendly. Our Logistics App Development Services are designed to streamline your operations, increase visibility and control, and ultimately drive growth for your business.
At Rexzet Solutions, we believe that transparency and communication are key to a successful project. That's why we provide continuous updates and support throughout the development process and beyond to ensure the smooth functioning of your Logistics App. With our Logistics App Development Services, you can be confident that you are getting a top-quality product that will help your business succeed.
Some Value Added Feature of our Logistics App Development
Unlock the full potential of your logistics and shipping operations with our cutting-edge features of our logistics and shipping app development.
Why Choose REXZET SOLUTIONS

As Your Shipping Logistics App Development Company?
With years of experience in the industry, Rexzet Solutions is the leading Shipping Logistics App Development Company. Our team of experts is dedicated to delivering customized, high-quality apps that meet the unique needs of your business.
Expertise in Shipping Logistics Technology
Customized Solutions for Your Unique Business Needs
User-Centered Design for Seamless User Experience
Focus on Security and Reliability
Continuous Support and Maintenance
Advanced Analytics for Data-Driven Decision Making.
Rexzet Solutions is your trusted partner for Shipping Logistics App Development. With a team of experts who are dedicated to providing customized and high-quality solutions, we are committed to delivering the best possible experience for our clients. Our solutions are designed to streamline your operations, increase visibility and control, and ultimately drive growth for your business. We understand that security and reliability are essential for your business and that's why we always prioritize them in our development process. With continuous support and maintenance, you can be confident that your Shipping Logistics App will always be up to date and working at its best. Our advanced analytics tools also provide data-driven decision-making capabilities, allowing you to make informed choices that will help your business succeed."
As transport and logistics industries grow rapidly, a lot of small and large service providers are looking for the best logistics app development solution to help their business grow. MultiQoS is a top transport and logistics app development company that specializes in building feature-rich mobile applications to streamline business operations.
 No, shipping and logistics operations will still need to be managed through the shipping logistics apps' own management tools.
Yes, the integration includes ongoing maintenance and support to ensure that the shipping logistics apps are functioning properly on the client website and any issues are promptly addressed.
Yes, we can integrate multiple shipping logistics apps into a single client website, allowing the client to display shipping information from multiple sources in one location.
Our company offers a range of services for shipping logistics app development, including app design and development, database management, tracking and monitoring features, and integration with third-party shipping and logistics systems.
Yes, the app can be integrated with your existing logistics systems, allowing for seamless data transfer and real-time tracking.
 Yes, customers can track their shipments in real-time through the app, receiving updates on the status of their deliveries.
Yes, the app includes features for managing shipping and logistics operations, including scheduling pickups and deliveries, tracking inventory, and generating reports.
 Yes, the app is designed to be mobile-friendly, allowing customers and logistics staff to access the app on their mobile devices.
Yes, the app has built-in analytics and reporting features that allow businesses to track performance metrics, such as delivery times and costs.
Testimonials

From

Our

Satisfied

Clients
They render an excellent technical support, available 24/7, reliable, fast and secure. It is just amazing the way they work. I highly recommend them for your digital projects. We have found the help for issues in our online store.
Simply brilliant! Perfect! They deliver on time and on budget. Communication was also good and this is an important factor that many software companies doesn't consider! I will hire them again for sure
I like this man and his team a lot, Not only they resolved issues on my app, but suggest me to apply some changes on my product to increase sales, and i am really thankful to rexzet solutions as the strategies that they made, really worked enough to make sales. 5 stars

We had several developers try to fix a persistent problem with Woocommerce order confirmation emails that were not received. None was able to fix the problem. Rexzet was able to immediately identify the issue and fix it. Fantastic work!
Just great developer, I'm very happy and we will definitly work together in future. Never had such a great service from helping and explaining things, up to have the mind ready and thinks for the future of the project to. Thanks alot
Convert Your App Idea Into A Profitable Business.